Caroline Alliston is a professional design engineer and STEM educator. When her children were young she started a STEM club at their school to help the children discover how much fun science and engineering can be. Before long there were more children on the waiting list than in the actual club and demands from many groups for her to run workshops!
Unable to be in three places at once, she wrote the 'Technology for Fun' series of books incorporating her favourite and most successful projects, to give even more children the opportunity to have fun making things that really work. 
She now runs teacher CPD sessions and workshops for STEM ambassadors to help them inspire the next generation of engineers and scientists. She also develops kits and resources to support the teachers and STEM ambassadors in achieving this.
Caroline has received both the Alastair Graham Bryce award and Stephenson Award for her "significant contributions inspiring and encouraging children towards a career in engineering".
To contact Caroline please email her at technologyforfun@hotmail.co.uk
For more insights into STEM learning and the role of fun, practical design and make projects see Caroline's blogs.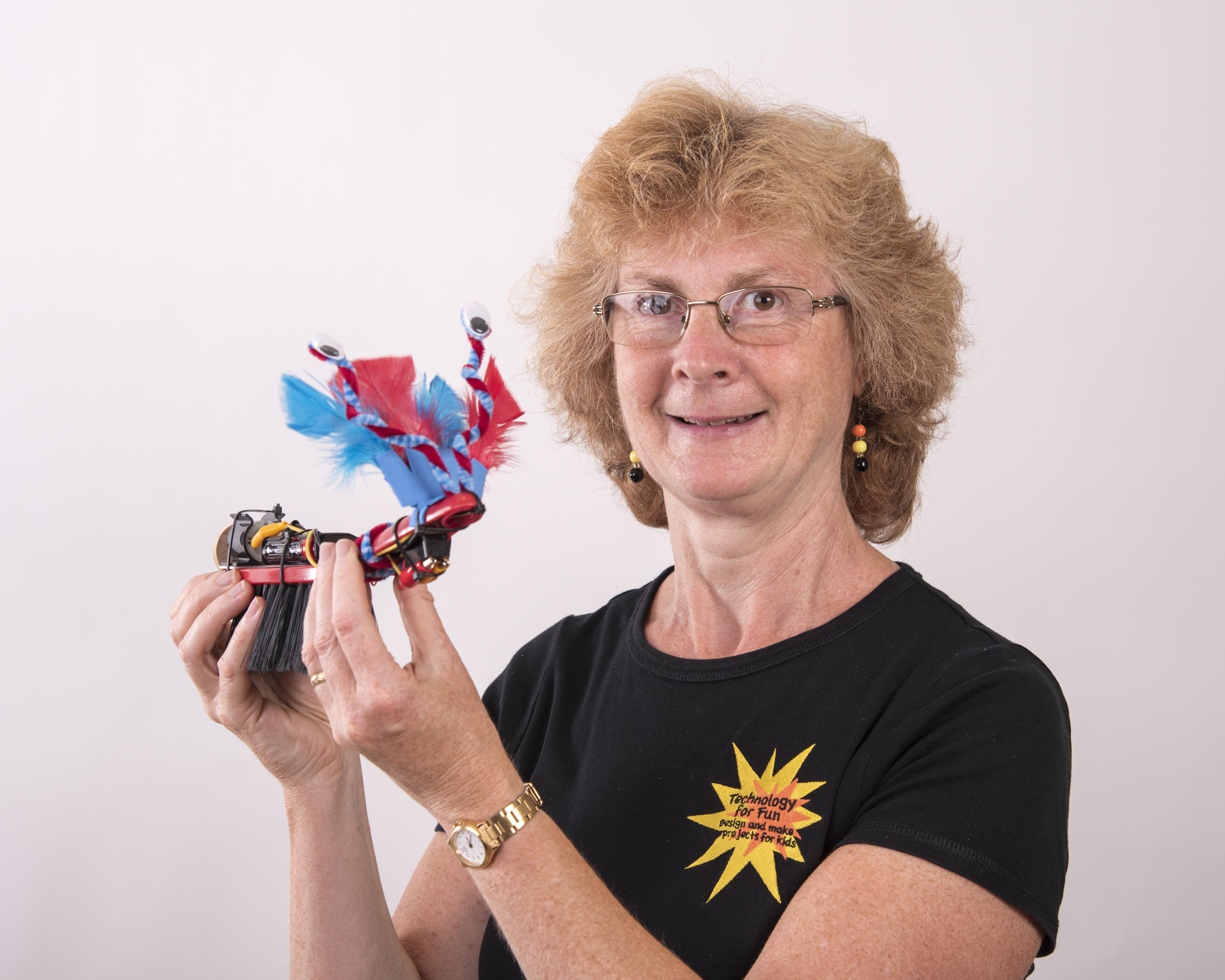 To contact Caroline please email her at technologyforfun@hotmail.co.uk